On Shuffle with Cindy Lee #1: Pronouns Primer
Updated: Jan 14, 2021
Image linked to TSER
In honor of International Pronoun Day, I start off our first season of On Shuffle with the standing "group agreement" of pronouns.  A lot of folx think that pronouns are fixed in a binary, some are confused about the idea of people choosing their own and I break it down a little along with a few examples.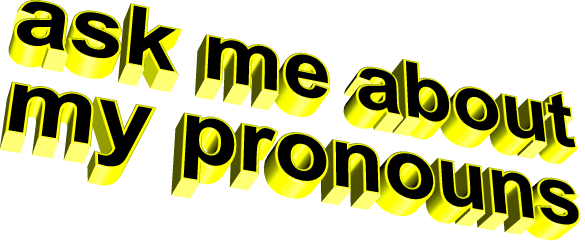 Resources mentioned
​Be sure to check out the resources page on the IPD website
I'm So Into You – Gambino cover 
Update (10/2020): Don't forget to check out the Sex on Shuffle YouTube channel!
*shimmies*


Credits
Music: Sunday Skate in Golden Gate - Otis McDonald - YouTube Audio Library